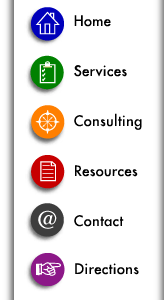 Dr. Ducharme consulting for the World Health Organization in Mongolia during October 2017. (click image above for larger image)
Dr. Ducharme meets with garment workers in Savar, Bangladesh during December 2014 to discuss the Rana Plaza collapse of 2013 in which 1129 garment workers were killed. (click image above for larger image)

Bangladesh Children at the Centre for the Rehabilitation of the Paralysed - 2014 (click image above for larger image)
Dr. Ducharme exchanges greetings with members of the Royal Medical Service in Amman, Jordan during November 2014. (click image above for larger image)

Dr. Ducharme providing training on family therapy to staff members at the Indian Spinal Cord Injury Centre in New Delhi, India, 2006.

Dr. Ducharme receives the James J. Peter's Award at the 2004 AASCIPSW annual conference in Las Vegas.


Dr. Ducharme was invited to provide education regarding brain injury and concussions to returning soldiers from Iraq and Afghanistan at the "Road to Recovery" conference in Orlando, Florida during December 2007.

Certificate of Appreciation presented to Dr. Ducharme for his work at Walter Reed Army Medical Center, April, 2008.
Click for larger image

Click for larger image
Dr. Ducharme poses with colleagues after conducting a symposium at the 2014 ISCoS scientific meeting in Maastricht, The Netherlands.


Consulting & Workshops

Consulting | Workshops & Lectures

Click here for some of Dr. Ducharme's recent consultations

Consulting
As a leading international expert in the field of sexuality and disability, Dr. Ducharme has traveled extensively to assist hospitals and rehabilitation centers to develop programs for individuals with disabilities. These programs often include psychological service delivery or sexuality education programs for patients and families. His consultation often includes training for professionals, workshops for consumers, clinical supervision and skill training for staff. Ongoing contact is maintained through e mail, fax and air mail correspondence.

Dr. Ducharme: We want to thank you from the core of our hearts for your wholehearted support during your recent time in India at ISIC. The presence of esteemed faculty members like you inspired us to work toward a successful program. We are in deed indebted to you for this gesture and hope to have your continued support in subsequent endeavors.
--Dr. H.S. Chhabra
Addl. Medical Director
ISIC




Dr. Ducharme conducted a series of workshops on sexuality throughout India during 1998. As a result of these programs, The Indian Spinal Cord Injury Centre has been overwhelmed with requests for information and education on various issues related to sexuality and disability. The counseling program at The Indian Spinal Cord Centre has benefited greatly from the work done by Stanley Ducharme during his consultations in India. We are very pleased to have him as part of our Web site and to have his ongoing expertise in this area. Our relationship with Dr. Ducharme has been extremely positive for people with disabilities in India. We look forward to our ongoing involvement with him in the years to come.
--Shivjeet Singh Raghaw
Indian Spinal Cord Injury Centre
New Delhi, India




As Japan is under-developed in our knowledge of sexuality and rehabilitation, we in the Japan Spinal Cord Foundation recently invited Dr. Stanley Ducharme to Japan. This was done during the summer of 2001 in order for him to provide counseling and education on the topic of sexuality and spinal cord injury. The information that he provided was very valuable and helpful to the Japanese people with spinal cord injury. We are planning to work with him for additional consultation in the near future and would like to express our gratitude for his helpful assistance and volunteer spirit.
Tamio Hirose
Vice- Chairman
Japan Spinal Cord Foundation

Click here to view some of Dr. Ducharme's recent consultations.

Dr. Stanley Ducharme is a leading speaker at workshops, conferences and professional meetings in the United States and around the world. Over the past 20 years, he has provided training to thousands of individuals at numerous conferences and workshops. His areas of expertise are in the fields in of sexual dysfunction and in the area of physical disability. He is available to conduct workshops ranging from a single lecture to one half or full day seminars. Typically, his workshops and presentations discuss issues such as the following:
History of sexuality services during rehabilitation
Sexual response cycle
Sexuality through the life span
Psychological aspects of disability
Sexual adjustment
Physical and sexual changes after disability

Changes in desire
Changes in arousal and orgasm
Ejaculation
Fertility
Parenting
Bladder and bowel
Sensation
Positioning

Taking a sexual history
Assessment of sexual dysfunction
Treatments of male sexual dysfunction
Treatments for erectile dysfunction and other male sexual problems
Treatments of female sexual dysfunction
Relationship issues after disability
Communication
Providing sexual services and education during
Hospitalization (When, Who and How)
Issues in staff training
Helping institutions promote a healthy sexual adjustment for patients
Future research in sex therapy
Dear Dr. Ducharme,
I attended the urology nursing seminar a few weeks ago. I was inspired by your presentation. I have attended many professional conferences but the focus has always been medical. Prior to your presentation, I was getting a little bored at work. Your presentation inspired me to get involved in talking with patients about the sexual difficulties they were having after prostate surgery. The patients and their spouses seem very grateful and I am now feeling more excited about my work. I just thought that you might like to know that your presentation benefited some of us in ways that you may not have known.
Thank you.
Mary T
OS, Canada
January 2006
On June 20, 2003, The Florida Spinal Cord Injury Resource Center in Tampa, Florida was honored to welcome Dr. Stanley Ducharme to present a workshop entitled, "Spinal Cord Injury and its impact on Sexuality." With over 70 people in attendance, including doctors, nurses, psychologists, physical therapists, occupational therapists and survivors of spinal cord injury, Dr. Ducharme touched on the aspects important to each group of individuals and professionals. One attendee wrote on the evaluation form: "This betters the holistic approach to providing psychological support during the rehabilitation process." Another commented: " Excellent presentation and thanks for having this seminar." Another attendee wrote: " Speaker is excellent and hope to see him again sometime". I second that. Thank you Dr. Ducharme!
Chris Wendel
Florida Spinal Cord Injury Resource Center
Click here to view some of Dr. Ducharme's recent lectures and workshops.




Top | Home | Services | Consulting | Resources
Contact | Directions