Services
Sex Therapy | Addictions and Compulsive Behaviors | Rehabilitation and Disability | Forensic and Disability Evaluations | General Clinical Practice


Sex Therapy
As a certified sex therapist and clinical psychologist, Dr. Ducharme works with individuals and couples who have a variety of sexual difficulties. He is a faculty member and clinical psychologist at The Institute for Sexual Medicine at Boston Medical Center and Boston University School of Medicine. Here, he works with an inter-disciplinary team of professionals who conduct research and provide treatment to people with sexual dysfunction. For the past 25 years, Dr. Ducharme has treated people who have sexual difficulties as a result of medical, psychological and physical problems. His expertise is also in providing counseling and education on the sexual aspects of various physical disabilities. He sees many patients with the following sexual difficulties:
Erection difficulties
Rapid ejaculation
Difficulty achieving ejaculation
Low sexual desire
Arousal disorders
Painful intercourse
Sexual problems related to prostate surgery
Relationship and marital problems
Sexual abuse
Gender identity disorders
Sexual addictions and compulsions
Sexual problems due to spinal cord injury, brain injury or other neurological and medical problems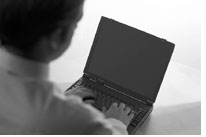 Addictions and Compulsive Behaviors
With over 30 years of clinical experience, Dr. Ducharme has worked with a wide range of individuals who struggle with addictive behaviors. These include sexual addictions such as pornography and illicit sexual behaviors, drug abuse, alcoholism and gambling. Many of his patients have difficulty with impulse control and have long histories of compulsive behaviors that have led to relationship, financial and legal
difficulties. As a specialist in this area, Dr. Ducharme maintains a Certificate of Proficiency from the American Psychological Association for the treatment of addictive disorders.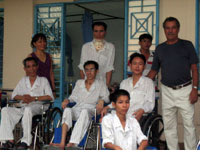 Rehabilitation and Physical Disability
After finishing graduate school, Dr. Ducharme completed specialized post-graduate training in physical disability and rehabilitation at New York University Medical Center. Since that time, he has worked with thousands of people who have disabilities and has trained psychologists around the world. For fifteen years, he was director of Psychology Services for the spinal cord and brain injury programs at Boston University Medical Center. In addition, he has worked closely with government and private agencies on issues of disability. In his office, Dr. Ducharme sees people with all types of disabilities on a variety of personal and relationship problems. Some of the areas of his expertise include:
Adjustment to disability
Post traumatic stress disorder
Sexual or physical abuse following disability
Couples and marital therapy after disability
Behavioral problems related to brain Injury
Combination injuries
Depression
Pain
Work related concerns
Sexual adjustment
Neuropsychological Evaluations
Independent Medical Evaluations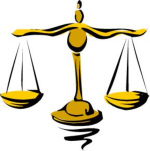 Forensic and Disability Evaluations
With broad experience in disability and work related injuries, Dr. Ducharme has provided frequent legal and expert opinion on cases requiring neuropsychological assessment and independent medical evaluations. In these cases, Dr. Ducharme has provided psychological evaluations for legal purposes, social security benefits, worker's compensation, Medicaid eligibility and vocational rehabilitation services. He has worked closely with numerous attorneys, insurance carriers, private companies and state agencies specializing in expert record review, independent medical evaluations and disability determinations. Dr. Ducharme has extensive experience in cases involving:
Closed head injury and concussions
Falls, electrocution and work related trauma
Motor vehicle accidents
Cognitive dysfunction
Post traumatic stress disorder
Chronic Pain and functional impairments
Psychiatric histories including depression, anxiety and personality disorders
Alcohol and substance abuse
Physical, emotional and sexual abuse
Individuals who have been incarcerated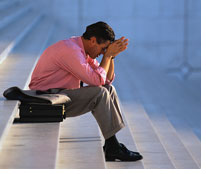 General Clinical Practice
Dr. Ducharme is a member of most insurance companies and HMO's. In addition, he is a provider for Medicare and Mass. Health. He is a cognitive behavioral therapist who uses a variety of techniques to address individual problems. Dr. Ducharme also holds a "Certificate of Proficiency" from the American Psychological Association for the treatment of individuals with alcohol or substance abuse related problems. He has an ongoing caseload of patients with many of the following difficulties:
Depression
Anxiety and phobias
Anger management
Stress management
Alcohol and substance abuse
Low self-esteem
Domestic violence or abuse
Stress related problems
Relationship and couple related problems