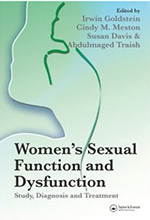 The Integration of Medical and Psychologic Diagnosis and Treatment
by Dungwoo Kang, MD and Stanley Ducharme, Ph.D.
This chapter is a collaboration between Dr. Dungwoo Kang, Director of the Korean Institute for Sexual and Couple's Health and Dr. Stanley Ducharme from Boston University Medical Center. It focuses on the diagnosis and treatment of female sexual dysfunction and is from the text, "Women's Sexual Function and Dysfunction."
Download pdf (8p, 86k)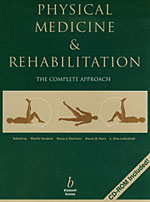 Sexual Aspects of Physical Disability
by Stanley H. Ducharme, Ph.D.
This chapter is a guide for rehabilitation professionals who treat the sexual aspects of patients with physical disabilities. From the book, "Physical Medicine and Rehabilitation: The Complete Approach."
Download pdf (15p, 339k)
Back to Resources